Building Great Workplace Cultures
World's Best-selling Author on Culture & Employee Engagement
Your Organization's Virtual Engagement Solution
"The feedback was outstanding! Adrian made a significant and impactful contribution to our meeting and our journey as a company. Everyone is talking about 'being in the wheelbarrow' and being 'all-in.' We now have some highly motivated senior leaders."
CEO, California Pizza Kitchen
The World's Best Cultures Trust Adrian Gostick
An Influential Workplace Global Guru
Hailed as the #8 Leadership Guru & #9 Organizational Culture Guru of 2020, Adrian Gostick helps clients around the world with employee engagement and leadership issues. His consulting clients include Danaher, Bank of America, Rolls Royce, Cisco, and California Pizza Kitchen.
Adrian is a global expert on organizational culture, and author of the New York Times and #1 Wall Street Journal bestsellers The Carrot Principle, All In and Leading with Gratitude. His books have been translated into 30 languages and have sold more than 1.5 million copies worldwide.
He is often quoted in the Wall Street Journal, Washington Post, Fast Company, and the New York Times. And you may have seen him on NBC's Today Show or CNN.
Adrian earned a master's degree in leadership from Seton Hall University, where he is a guest lecturer on organizational culture; and he is a founding partner of The Culture Works, a global consultancy focused on helping organizations building high-performance work cultures.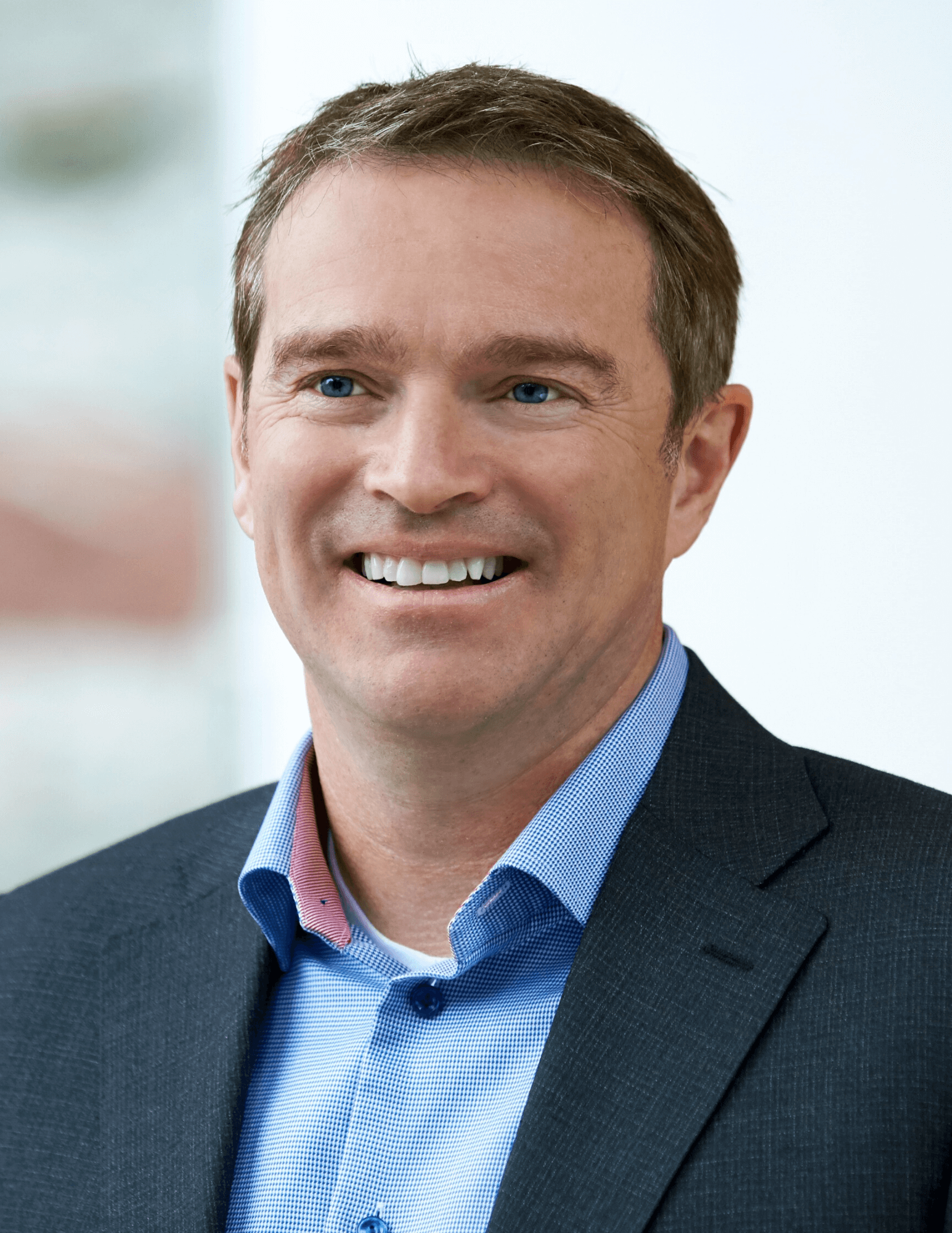 Adrian is a sought-after keynote speaker who presents every year to more than 60 executive leadership groups and association audiences around the world. His greatest pleasure is connecting with audiences to inspire change.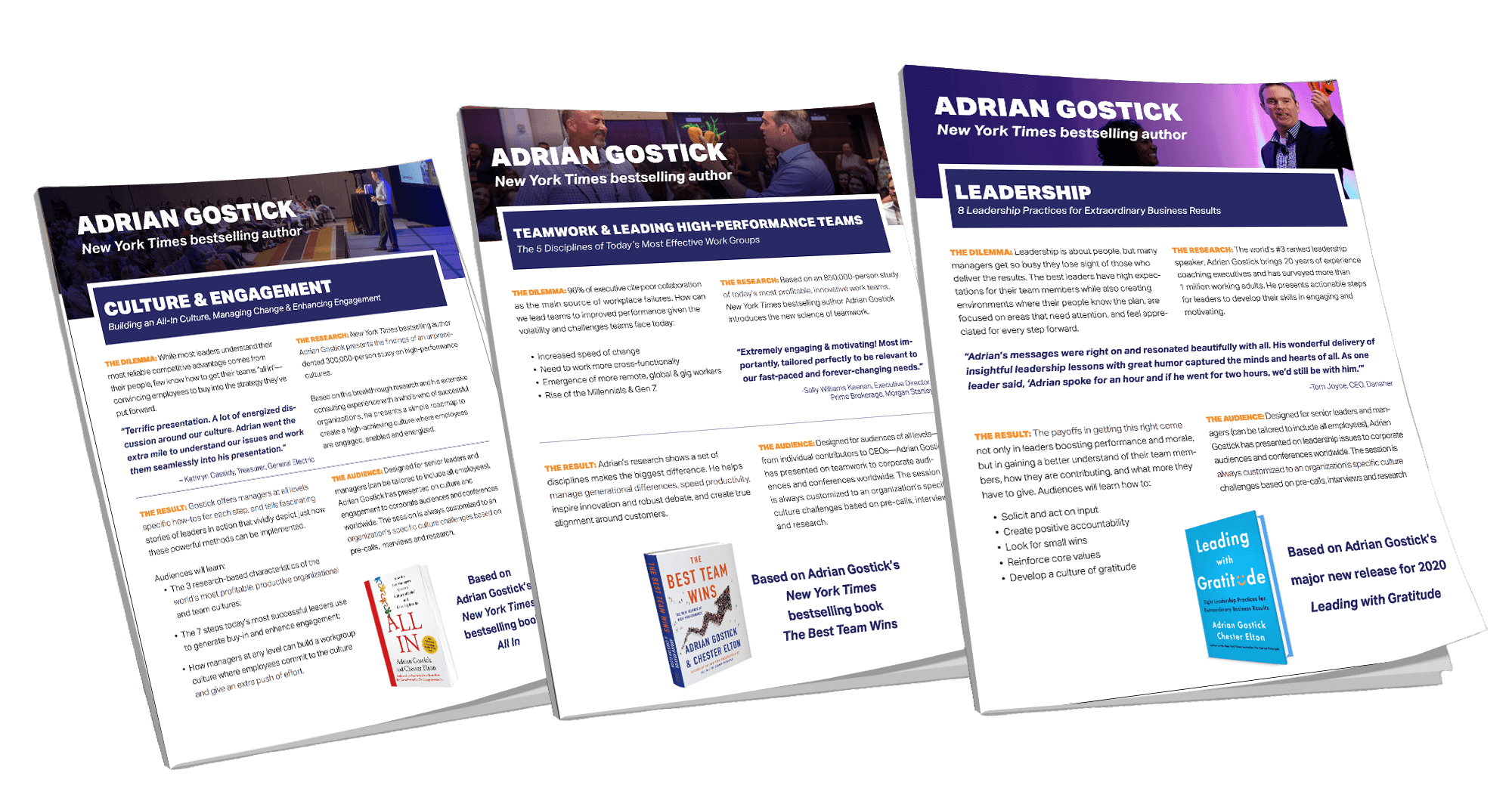 Adrian uses a proven methodology of one-on-one sessions, report-outs, and frequent assessment to enhance leadership skills and effectiveness, and identify and improve the behaviors that are holding leaders back.
Make Your Next Event a Home Run
Whether you're planning a small executive retreat or searching for a dynamic keynote speaker for your annual conference, Adrian gives you with a highly-sought-after New York Times bestselling author and business strategist, who brings energy, substance, and real-world experience to the stage.