Building Great Workplace Cultures
World's Best-selling Author on Culture & Employee Engagement
Leadership Training Tailored To Your Organization
The feedback was outstanding! Adrian made a significant and impactful contribution to our meeting and our journey as a company. Everyone is talking about 'being in the wheelbarrow' and being 'all-in.' We now have some highly motivated senior leaders.
Mark Beck, Executive VP
On behalf of MSD, we would like to extend a big THANK YOU for joining us in Florida this past week and for your session on how to Lead with Gratitude! Our colleagues were raving about your session and throughout the rest of the summit, I saw people continue to use the coins or give the handwritten TY notes to each other. It was beyond touching. Thanks for reminding us of the importance of expressing gratitude at work.
President, Latin America
The World's Best Cultures Trust Adrian Gostick

An Influential Workplace Global Guru
#1 New York Times bestselling author Adrian Gostick provides advice to some of the world's most successful organizations on building culture, managing change, and leading high-performance teams.
Gostick is a global thought leader in the fields of corporate culture, leadership, and engagement. He is founder of the workplace training and consulting company The Culture Works and author of the New York Times, USA Today and Wall Street Journal bestsellers All In, The Carrot Principle, Leading with Gratitude, and Anxiety at Work. His award-winning books have been translated into 30 languages and have sold more than 1.5 million copies around the world.
Gostick writes on leadership strategy for Forbes, and his work has been called "fascinating," by Fortune magazine and "creative and refreshing" by the New York Times. He has appeared on NBC's Today Show, CNN, and CNBC, and is often quoted in The Economist, Financial Times, Newsweek, and Wall Street Journal. In 2021, Adrian was ranked as a top 10 Global Guru in Leadership and Organizational Culture.
As an executive coach, he is a member of Marshall Goldsmith's MG100 'Pay it Forward' Coaching Cohort. His consulting clients include Danaher, Bank of America, Cisco, Rolls Royce, and Procter & Gamble.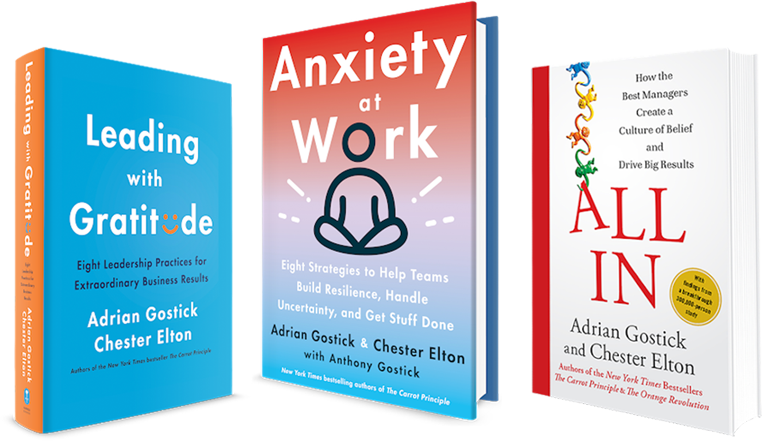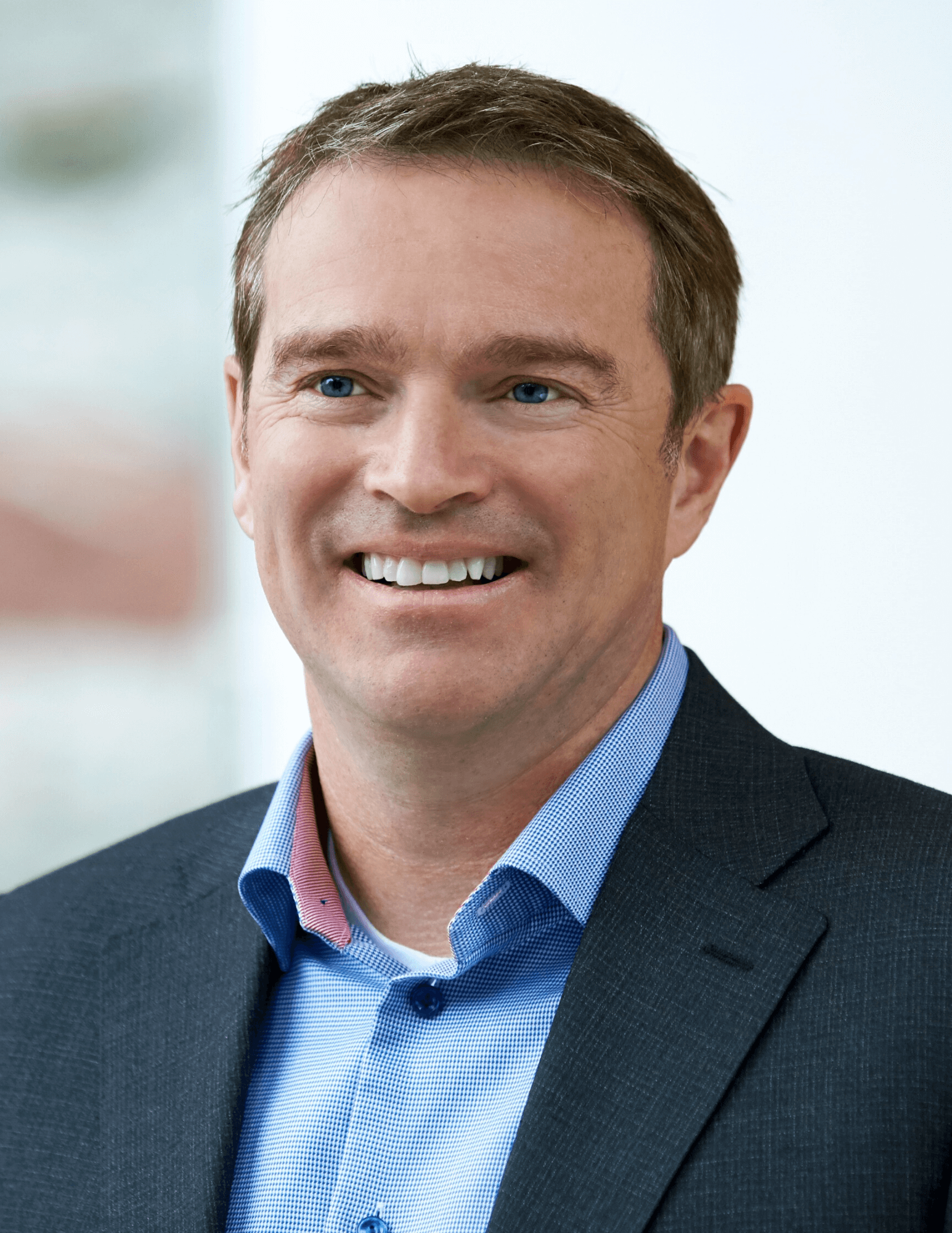 Adrian is a sought-after keynote speaker who presents every year to more than 60 executive leadership groups and association audiences around the world. His greatest pleasure is connecting with audiences to inspire change.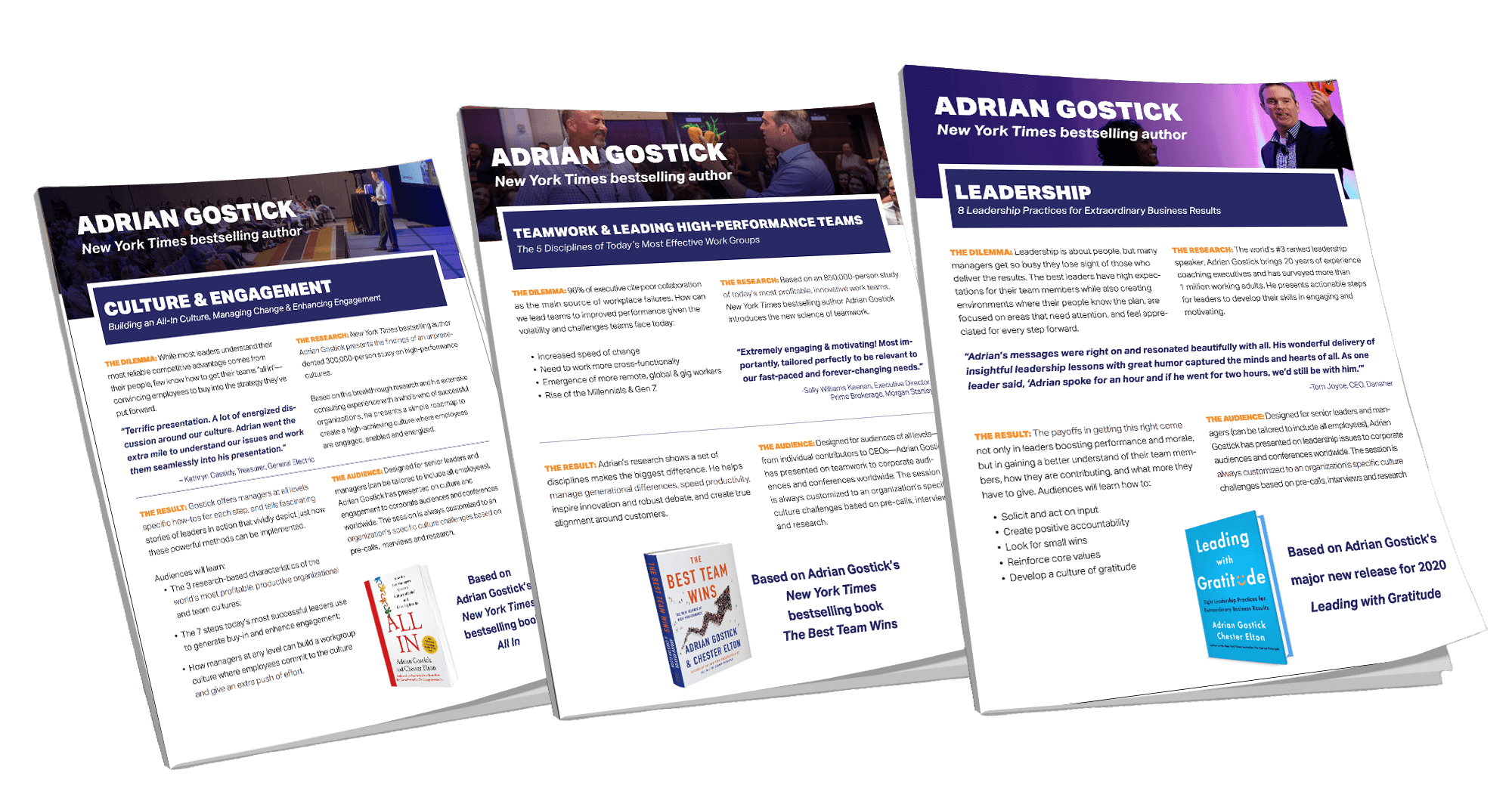 Adrian uses a proven methodology of one-on-one sessions, report-outs, and frequent assessment to enhance leadership skills and effectiveness, and identify and improve the behaviors that are holding leaders back.
Make Your Next Event a Home Run
Whether you're planning a small executive retreat or searching for a dynamic keynote speaker for your annual conference, Adrian gives you with a highly-sought-after New York Times bestselling author and business strategist, who brings energy, substance, and real-world experience to the stage.